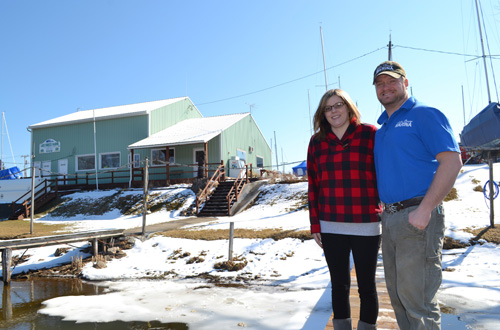 By Tom Rivers, Editor  Orleans hub
Posted 31 March 2014
POINT BREEZE – The Lake Breeze Marina has a new owner, and he is well-known to customers and the Point Breeze community.
 Gatlen Ernst, 30, closed on the sale last Thursday, acquiring the business from Doug and Janice Bennett. Ernst worked for them for 10 years.
 "He's been a good employee and he had the desire," Mr. Bennett said. "Everybody likes Gatlen and everybody knows him. It should be a smooth takeover for him."